Want to get more traffic to your site … you need to make Google happy.  One thing you can do is to have what are called "alt" tags associated with your images.  If you are using ShopSite, these alt tags are not necessarily what you want them to be. Do a View > Source Code in your browser to see what is showing for  your product images.  You may be surprised at what is listed — might be file name which doesn't mean much for a google search or might even be blank.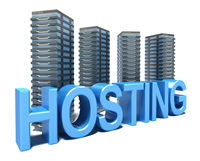 What can you do? Well, if you host with Lexiconn, they have developed a new utility just for this purpose, their Image Alt Tag Module.  If you have a ShopSite Pro account, they let you have this module for free and they will install it for you.  All you need to do is decide what you want your alt tag to be.  Pick from Product Name, Product Description, SKU, an extra product field so you can virtually use anything!  It updates daily so any changes you make show up in a timely manner without you having to do anything. Not sure what field to use for your alt tag? We can help you with that and can help you create a custom field if you want it something specific.
Be sure to use search words in your alt tag to help customers find you and keep Google happy!