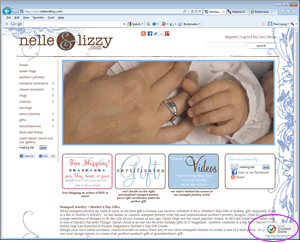 Nelle and Lizzy is now a member of Google Trusted Stores!  Took some time and a lot of work, but their trusted stores banner is now active!  Means buyers can get protection for their purchase and Google is proud to stand behind them.
Nelle and Lizzy sells personalized jewelry … you can customize and create your own pieces or choose from those already created for you.  They specialize in Mother's gifts so are a great find for Mother's Day!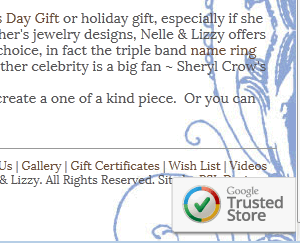 Let us know if you are interested in becoming a Google Trusted Store.  You can review the requirements HERE and we can help get you on your way!