Our newest site, Nola's Iris Garden was fun to rebuild! Learned a lot about Irises and had such beautiful images to look at while building.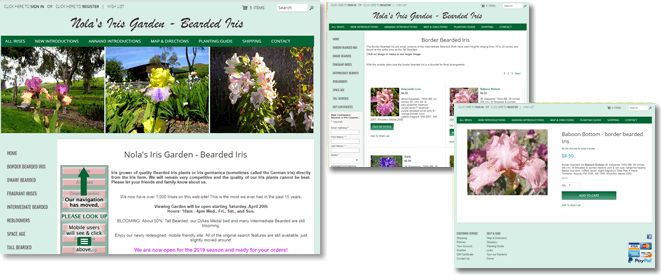 Their site hadn't been updated since the early 2000's and a lot has changed since then! They are now mobile friendly and have all the background code for search engines and social media.
Still have a little bit of work to do like change them over to a domain that makes a bit more sense — never did ask them where "walking-p-bar.com" came from. And as we know, a website is never really done. :O)
Check out Nola's Iris Garden and since it is spring, get yourself some beautiful flowers while you are there. Their store is up and running with over a 1,000 types of Irises for purchase. And if you are ever in the San Jose, CA area, you can visit the gardens as they grow these beauties on their own property.