Custom web designs with personalized service and affordable pricing
Web design and development featuring

ShopSite Shopping Carts, Responsive Design for Mobile, Custom Programming including Product Designers & Previewers
Visit these sites & samples we've designed

and/or maintain
NOTE: some sites may not be linked below due to customers' request as they have very strict linking strategies.
Feel free to copy their doman name into your browser to visit them.
Views expressed on sites we design are not necessarily our views, but are those of our clients.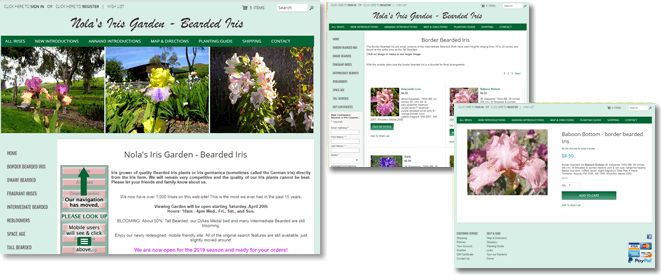 Bana Tea Company
Converted to ShopSite shopping cart 2018.
**NOTE: customer requested site not be responsive for mobile, this is unusual, be we can honor this request.
References available upon request
Need Hosting? We've used the following companies: